919
reads
Career Development
─────────
卒業後の進路

English and Japanese abilities are the advantage for our students to reach their career goals and also students can apply their knowledge to the following purposes :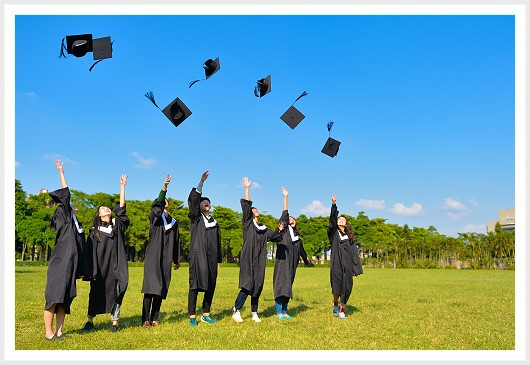 To continue study :


Apply for graduate school in the field of English and Japanese teaching, linguistics, literature, etc.




Enter the workforce :




Base on individuals'interest and background graduates engage in language relating vocations, including: Education - English or Japanese educator.

Service industry :




Foreign company, airline company, hotel management, travel service, mass media, etc.




Others :




English or Japanese translator/ interpreter, professional English or Japanese translator editor, marketing specialist, etc.
卒業生の進路とキャリア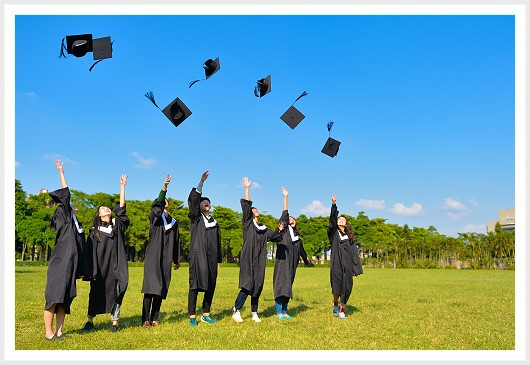 ▉ 主な進学領域
言語教育と言語学関連の大学院。本学科の卒業生は国内外の英語教育、日本語教育、翻訳、言語学、文学、その他の関連大学院や博士課程へ出願することができます。
▉ 主な就職先・進路
英語と日本語の二つの語学力を有することは、本学科の卒業生の強みです。卒業生は個人の興味や学んだことに応じて語学関連の職務へ従事します。
教育職:英語教師、日本語教師

サービス職:外資系企業、航空、ホテルマネジメント、旅行サービス業、マスコミなど


その他:英語、日本語の通訳または翻訳、専門的な英語または日本語の編集と翻訳、英語と日本語の文化事業出版者、マーケティング専門家など
▉ 卒業生の国際流通力
卒業生の多数は国際流通力と関係の深い職業につき、国内外を問わず、海外営業関連の職務に従事することが多いです。特に、国際技術貿易関連の会社が多数を占めています。
Q&A

1. How to maintain the standard of school performance?

At the stage, when the junior double repairs, the timing is very important,

Lay the foundation for the freshman year, make notebook record time arrangements, study time management, and use fragmentary time to read

Planning is very important. You can arrange things to be done in time intervals, and you must finish them within the time period.

If you have any questions in class, you need to ask, put down your body and don't be afraid to feel embarrassed or ask questions. The rewards for solving the problems are yours.

2. Are there any other activities besides schoolwork?

Freshman: Cultural Festival

Sophomore: Performing Dance Supervisor: Make an appointment and do not delay

Junior three: external associations (discussion of topics)

Senior year: Junior summer internship in Yangguang

3. How to strike a balance between schoolwork and other activities and maintain the standard?

As mentioned above, I think the planning and management of time is the most important, and we will complete them one by one within the planning period. It is not only efficient but also effective.

You can make good use of your free time to do extracurricular tasks, such as dancing with your classmates for about an hour at noon.

If there is no dancing or extracurricular activities, just use that time to recite more words or read books, so that time for reading or activities will not be wasted.

4. How to build a bridge with the department and the outside world?

Ask the teacher to discuss career planning if you have any questions

After graduation, you can also discuss work or life issues with teachers when you come back to school!

5. Is the current occupation related to the department?

Yes

ASUS Business Manager

Plan and arrange PM project management

Need to communicate with foreign customers, can use English.

6. Any suggestions for preparing to enter the workplace after graduating from university

Participate in more activities, prepare for autobiography, and increase the richness of the content, make yourself special, and you can also interview more companies to accumulate experience.

Interview: It's better to be honest than to be false.

7. How to choose the first job more appropriate?

It is best to choose a language-related job. After all, I graduated from an undergraduate department. This is my biggest advantage. I can apply what I have learned and improve.

You can refer to the comparison of job search websites in different countries. Working abroad is also an option.

Arrange the time and place, such as planning an interview. The process needs to be prepared carefully before the supervisor can see your intentions.

You can show your autobiography to the school or friends and teachers for reference. The school has resources to help you revise it.

8. What else do you want to say?

There will be many different changes in future plans, you can try new work challenges, and you can learn new things.

But financial management is very important. Saving a sum of money is insured (maybe less afraid of changing jobs)

Besides, it's important to have confidence in yourself, know that you are great.

You can try to find what you like and pursue.

Find your own shortcomings and correct them, but self-confidence is still the most important.

If you encounter a setback or low tide, you can speak up, you can ask more experienced seniors for help, and understand other aspects.