About:Environment
1680
reads
O1 classroom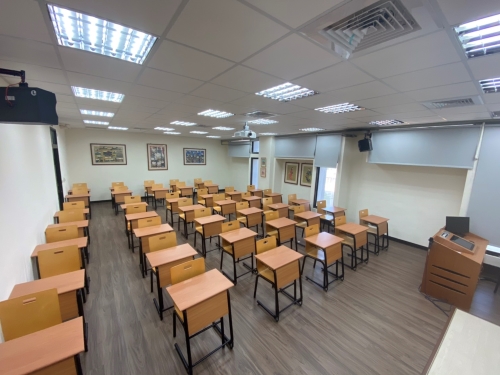 ⎯⎯⎯⎯⎯⎯⎯
In addition to the audio-visual teaching equipment in the classroom, Japanese texts are displayed in the window, hoping to use the "environmental" teaching method to enhance students' interest in learning Japanese and Japanese culture. In addition to English and Japanese conversation courses, the classroom is also used for group consultation and student guidance.
Equipment: loudspeaker, electric screen, network connection, wireless network, single-shot projector, DVD video and audio disc player , DVD player, VCR, computer screen touch screen
O2 Study Room
⎯⎯⎯⎯⎯⎯⎯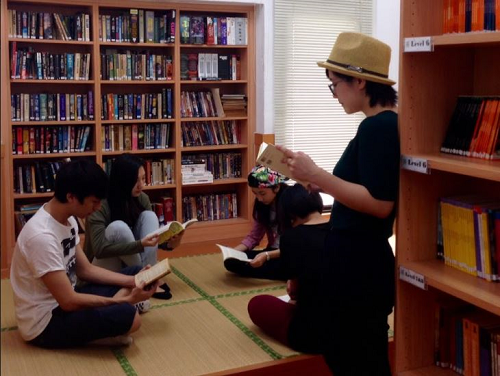 This room that stores English and Japanese self-study reading materials provide students to read and discuss their school work. The provided books help students develop a good habit of reading English and Japanese in large quantities.
Equipment: Computer equipment for 25 seats, multimedia computer software, teaching software, wireless internet, DVD player, video recorder, optical disc, web page, videotapes, movies, books, textbooks, journals, journals, newspapers, magazines, etc.

O3 Self-Learning Center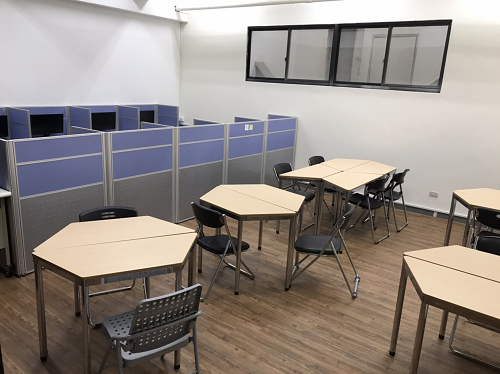 ⎯⎯⎯⎯⎯⎯⎯

The "Self-Reading Room" for students of this department is different from the old form of classroom instruction. The room has advanced computer facilities, audio-visual equipment, and language learning software. Students can arrange their own time, use the equipment in the room, and learn flexibly. The services provided include:
Assist students in designing self-study plans and give advice on the progress of learning.

​Provide students with language learning software so that students can practice and learn new knowledge at any time.

E-mail hotline to answer language issues.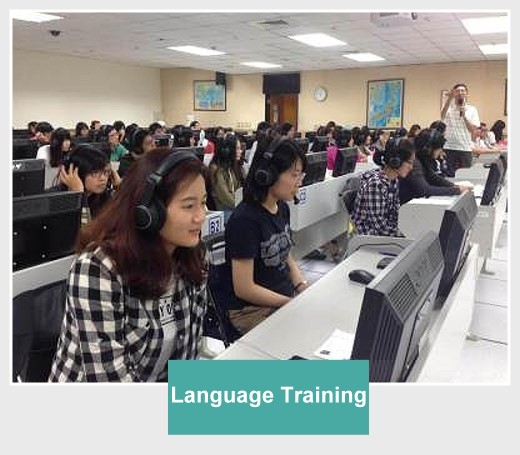 O4 Language Training Classroom
⎯⎯⎯⎯⎯⎯⎯

Support the teaching of English and Japanese as well as the development of audio-visual materials; this classroom is also equipped with a digital language teaching SANAKO system. This room can provide up to 62 students for language learning at the same time. It is an important equipment for professional language training courses such as "English, Japanese interpretation, visual translation, listening expression and advanced listening practice".


​
Equipment:Computer equipment, language teaching SANAKO system, physical projector, fully automatic video equipment, loudspeakers, electric screens, network contacts, wireless network, single gun projector, DVD player, etc.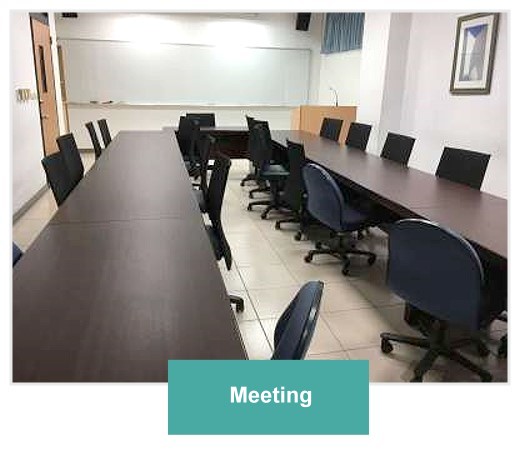 O5 Meeting Room
⎯⎯⎯⎯⎯⎯⎯
This conference room holds all kinds of small and medium-sized conference activities (20 seats). It may be used for various department-related meetings and conferences as well as the teaching classroom.
​
​
Equipment: Loudspeakers, electric screens, wireless network, projector, DVD player, recorder, computer screen, and automatic video equipment.