About:Orientation Camp
603
reads
Orientation Camp


─────────
Purpose
This is a three days orientation camp for freshmen. They can easily get to know more people from the department and other departments through teams and participate in many games. Playing games can let freshmen and seniors become more familiar with each other. Usually several departments would join the same camp. In 2019, we hosted the orientation camp with the Department of Industrial Engineering and Management and the Department of Chinese Linguistics and Literature.Not only for freshmen, but seniors can also learn many skills through preparing. The orientation camp has the historical significance of inheriting the past and the future. Seniors always spend a lot of effort on preparing the camp.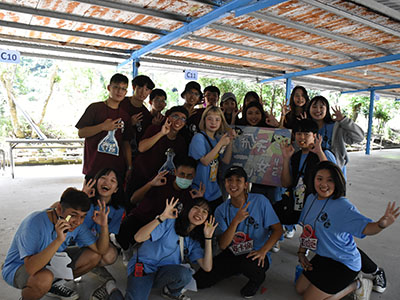 Content
During the three days, there were a series of performances and activities. The seniors would conduct a lot of drama, singing, and dance performances. There were many types of games to play together, such as group competition, RPG, and water play. From waking up until going to bed, everyone would be willing to exhaust their energy to play games. The whole team worked together to complete all the games, and their relationship will be stronger. It is said to be one of the most memorable and exciting activities.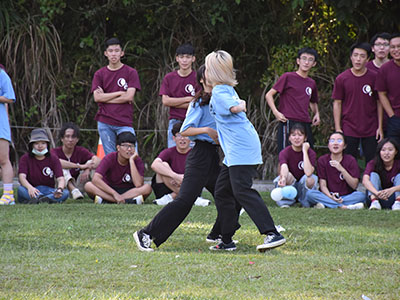 Learned from the activity
For freshmen, it is a process of having the courage to challenge themselves. In an unfamiliar environment, you need to know how to communicate and work in a team. More importantly, step out of your comfort zone to enjoy the only time in your life.
For the seniors, what they can learn most is communication and teamwork. The preparation period is almost two months. During this time, there must be many arguments and frustrations. The preparation is a kind of small society. You must try your best to work with your partner and encourage each other who you just met, so you can definitely learn many skills that you might not learn in class.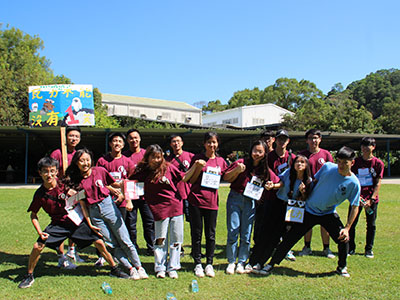 Reflection by the Coordinator…
This is the third year we have participated in the orientation camp. During freshman year, I played as a freshman. As a sophomore, I served as a staff member to plan the games. As a junior, I served as the event general coordinator to lead the activity, so I was very familiar with all the processes. The difference is that I need to care about more things to have a good camp. When working as a staff, it is not difficult to only prepare for the event and performance. To be the leader as a junior, I learn a lot because the overall situation must be considered. When there are many people working together, there will definitely be different opinions. How to listen to everyone's opinions, respect each other, and come up with a method that can be accepted by most people is an important lesson. Every decision must consider whether everyone can accept it, whether the funding is sufficient, how to communicate with manufacturers, and so on.
When the camp finally ended, I was really happy but sad. Watching everyone learn many things and completing the big event together is very warm. After seeing everyone's laughter and the success of the event, suddenly at that time, hard work is nothing to me. At the same time, I realized that we might have no chance to stick together or work every day in the future. Fortunately, until now, some of us still keep in touch and hang out. I am glad to have these opportunities to make my college life more colorful.